The history of the Lutheran Church of Romania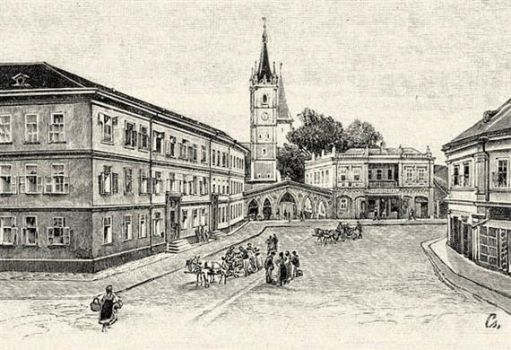 The roots of the Saxon's religious history are going back to the 12th century, when German colonists came to Transylvania. The colonists were given economic, political and religious privileges by the King of Hungary and they had to defend the eastern borders of the Hungarian Kingdom in exchange. Due to this fact, the colonists have built a lot of fortified churches, which are characteristic of the Transylvanian landscape until today.
In 1550, shortly after the German Lutheran Reformation, the political administrative authority decided the reformation of the Saxons. In the following centuries the Evangelical Church played a central role in the life of the society. In 1876, when the Saxons lost their right for political autonomy, the economic and cultural issues were taken over by the Church. After the Second World War, during the dispossession processes the church lost all its schools and a amaunt of lands, and even all the religious organizations were liquidated.
The Theological Institute, based in Cluj was moved to Sibiu in 1955, together with the German Department.
Since the fall of the Iron Curtain in 1990, 87% percent of the Lutheran Church has been immigrating to Germany. The new constitution of the Lutheran Church is taking into consideration the possibility of becoming a Church of the Diaspore instead of being a National Church.
At the moment 38 priests are serving within 242 community for about 12500 believers. The main responsibilities of the church are: to spread the words of God and to serve the sacraments, spiritual assistance and diaconia, the education of children, youth and women, community building, the preservation of the cultural heritages, ecumenical cooperation with domestic and foreign churches. Despite the fact, that the number of the believers is decreasing, the Church is preserved well by reliable and active partners in its ecumenical environment. In a social and political context it is trying to help prosper the Lutheran Denomination and pass on the doctrines of the Reformation.